Engineering Graphite Materials
Graphite is a crystalline form of the Native Element Carbon and is the most thermodynamically stable form of Carbon at standard temperatures and pressures.
Having properties of both metals and non-metals makes Graphite a unique material. It is flexible but not elastic, has high thermal and electrical conductivity, and is highly refractory and chemically inert.
We provide Engineering Graphite Materials in numerous grade groups and used in a variety of industrial applications where each grade group has unique physical and intrinsic mechanical properties that can be harnessed for specific applications.
Typical grades available are intended for Electrical Discharge Machining (EDM), Industrial and Semiconductor applications.
General Applications
Photovoltaic, Electronics and Semiconductors Manufacturing

High Temperature and Electrical Vacuum Furnaces

Manufacturing of Non-Ferrous Metals

Moulds

Glass

Quartz

Artificial Diamond Tools

Automotive and Mechanical Seals, Pumps and Compressors

Electrical Carbon Brushes for Vehicle Grounding Devices

Light Manufacturing Process Fixtures

Wax Bonded for Machining Expensive Materials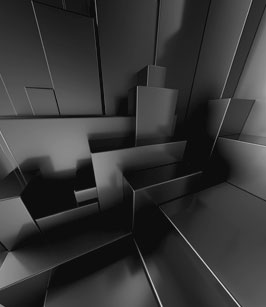 Typical Specifications for Graphite Grades
Die Moulded Graphite (For Industrial Applications)
Grade

Density


Flexural
Strength


Compressive Strength


Shore Hardness

Open Porosity



Specific Electrical Resistance


Thermal Expansion Coefficient


–
g/cm3
MPa
MPa
–
%
µΩm
10-6/°C
MI65
1.65
19
50
50
22
13
2.6
MI78
1.78
27
60
50
20
13
2.6
MI83
1.83
35
70
55
17
13
2.6
Vibrated Graphite
Grade

Density


Flexural
Strength


Compressive Strength


Shore Hardness

Open Porosity



Specific Electrical Resistance


Thermal Expansion Coefficient


–
g/cm3
MPa
MPa
–
%
µΩm
10-6/°C
V70
1.70
13
30
50
22
8.5
2.5
V73
1.73
15
32
55
19
8.5
2.5
Extruded Graphite
Grade

Density


Flexural
Strength


Compressive Strength


Shore Hardness

Open Porosity



Specific Electrical Resistance


Thermal Expansion Coefficient


–
g/cm3
MPa
MPa
–
%
µΩm
10-6/°C
E60
1.60
7
15
30
22
6.5
2.6
E72
1.72
7.5
20
35
19
7
2.8
Isostatic Pressed Graphite
Grade

Density


Flexural
Strength


Compressive Strength


Shore Hardness

Open Porosity



Specific Electrical Resistance


Thermal Expansion Coefficient


–
g/cm3
MPa
MPa
–
%
µΩm
10-6/°C
I76
1.76
36
68
50
20
13
4.3
I83
1.83
40
80
55
16
13
4.5
Die Moulded Graphite (For Mechanical Applications)
Grade

Density


Flexural
Strength


Compressive Strength


Shore Hardness

Open Porosity





Thermal Expansion Coefficient

Remarks


–
g/cm3
MPa
MPa
–
%
10-6/°C
–
MM06E
1.62
60
190
90
1.0
4.8
Impregnated Epoxy Resin
MM20E
1.70
55
182
90
1.0
4.8
MM54E
1.80
45
100
55
2.0
4.5
MM06F
1.62
70
190
85
2.0
4.7

Impregnated Furan

Resin

MM20F
1.70
65
190
80
2.0
4.7
MM54F
1.70
60
165
65
2.0
4.5
MM06P
1.62
75
190
85
1.0
4.8
Impregnated Phenolic Resin
MM20P
1.70
70
190
80
1.0
4.8
MM54P
1.80
65
165
65
1.0
4.5
MM06SB
2.20
70
230
85
3.0
5.0
Impregnated Antimony
MM20SB
2.20
65
230
80
3.0
5.0
MM54SB
2.20
65
190
60
3.0
5.0
MM06CS
2.40
80
240
85
2.0
5.0
Impregnated Cu-Sn Alloy
MM20CS
2.40
75
230
80
2.0
5.0
MM54CS
2.60
65
190
60
2.0
5.0
MM06B
2.30
85
235
80
2.0
5.5
Impregnated Babbitt Metal
MM20B
2.30
80
210
70
2.0
5.5
MM54B
2.30
65
155
65
1.5
5.2
MM06G
1.90
75
210
110
1.5
4.6

Impregnated Molten Glass

MM20G
1.90
65
210
95
1.5
4.6
MM54G
1.92
65
155
65
1.5
4.6
MM177P
1.83
70
220
93
2.0
9.0
Impregnated Phenolic Resin